The HKUST School of Humanities and Social Science and the Caltech Division of Humanities and Social Science have initiated a professorial faculty exchange program since 2013. The HKUST-Caltech HSS faculty exchange program is a signature international program for SHSS, which enables the School to host distinguished Caltech faculty offering courses to undergraduates and postgraduates, with the support from the HKUST Sponsorship Scheme for Targeted Strategic Partnerships (SSTSP).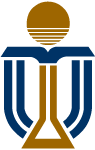 Inbound
Course taught at HKUST (Fall 2013/14)
Economic History of Europe and the West: A Global Perspective

This course covers topics in the economic history of Europe and West from the Middle Ages to the late nineteenth century. The focus is on the relationship between history, institutional change, and economic growth, but the course also looks at the economic impact Europe had on the rest of the world. The aim is to understand one of the great enigmas of the social sciences: why some countries grow rich while others remain mired in poverty, and in particular why Western Europe was the first part of the world to industrialize. The course will make use of tools from economics and statistics.
Course taught at HKUST (Fall 2014/15)
The Supreme Court in American History

The U.S. Supreme Court is a uniquely powerful institution, anchored in a written constitution, guaranteed a large degree of independence from other political bodies, able to draw on 225 years of continuous experience in making and seeking to enforce its decisions. It deals with governmental issues of the highest abstraction – federalism and the separation of powers – as well as personal issues of the most practical import – birth control and abortion, religious freedom and the death penalty, the rights of the accused and of political dissenters. Nothing quite like it exists in China or Hong Kong, and familiarity with it is both crucial to understanding America and potentially instructive in stimulating thinking about Asian institutions.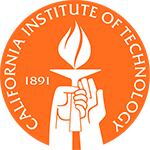 Outbound
Course taught at Caltech (Spring 2014/15)
The Economy and the State in Late Imperial China, 1600-1911

In order to help the students better understand the causes and consequences of the economic development in contemporary China, this course examines this phenomenon from both historical and comparative perspectives. This historical background is important to understand the socio-economic characteristics of the pre-1949 Chinese society and their relevance to modern economic growth. It also helps examine the similarities and differences of China's current integration into the global economy and the similar process in the late nineteenth and early twentieth centuries.
Course taught at Caltech (Spring 2015/16)
China Economic Transformation

This course provides a theoretical framework for analyzing the problems faced by China during her reform and development process and for exploring the implications of China's ascendance for the business community.