Entrance Requirements
JUPAS Applicants
Local applicants applying via Joint University Programmes Admissions System (JUPAS) on the basis of Hong Kong Diploma of Secondary Education Examination (HKDSE) results are required to meet the following minimum scores in 4 core subjects and 2 electives (M1/M2 will also be counted) as to be considered for admission to the program.
| English | Chinese | Mathematics | Liberal Studies | X1 | X2/M1/M2 |
| --- | --- | --- | --- | --- | --- |
| 3 | 3 | 2 | 2 | 3 | 3 |
Subject Weighting
| English | + | Chinese | + | Other Best 4 Subjects* |
| --- | --- | --- | --- | --- |
| x 2 | | x 1.5 | | x 1 |
* Other best 4 subjects includes M1/M2.
For more admissions details, please check out here.
JUPAS Score Calculator
JUPAS applicants could calculate their predicted score and check their eligibility for admitting the program by using the Score Calculator.
International Qualifications Applicants
This program does not require specific subject requirements. Local and non-local applicants holding international qualifications (e.g., IBDP, SAT/AP, GCEAL, etc) have to meet the University's entrance requirements.
Mainland JEE Applicants
Applicants who apply via the Joint Entrance Examination for Universities in People's Republic of China (JEE / Gaokao) please check out the admissions requirements here.
Post-Secondary Applicants
Applicants with post-secondary qualifications, including:
Current students or graduates of an associate degree (AD) or a higher diploma (HD) program at Hong Kong institutions;
Students from abroad who wish to study in Hong Kong or Asia, with an associate, sub-degree or higher diploma; and
Transfer students from local or overseas bachelor's degree programs from other universities,
please visit the admissions requirements here.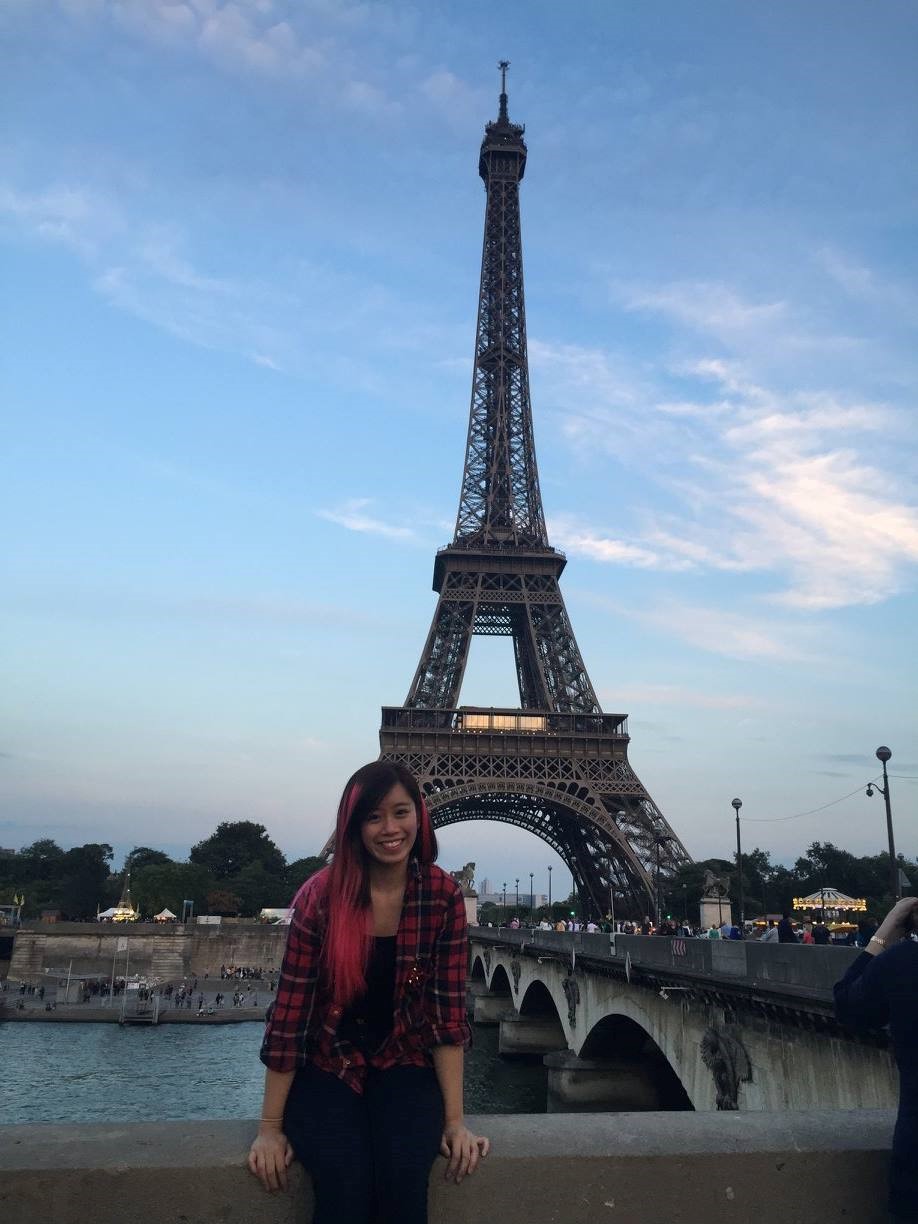 Joey NG
Sciences Po, Paris, France
(Class of 2017)
Sciences Po is one of the best universities in France which is famous for the field of political sciences. The learning atmosphere is quite tense when compared to HKUST, all the students pay full attention to the professors during the lessons. Parisians look cold, but I can always find love and caring here. I have fully experienced how the French living style and in to it during my stay in the Paris's apartment. Paris is my favorite city in Europe. There are lots of previous memories in these four months. I have gained a lot for my exchange out program.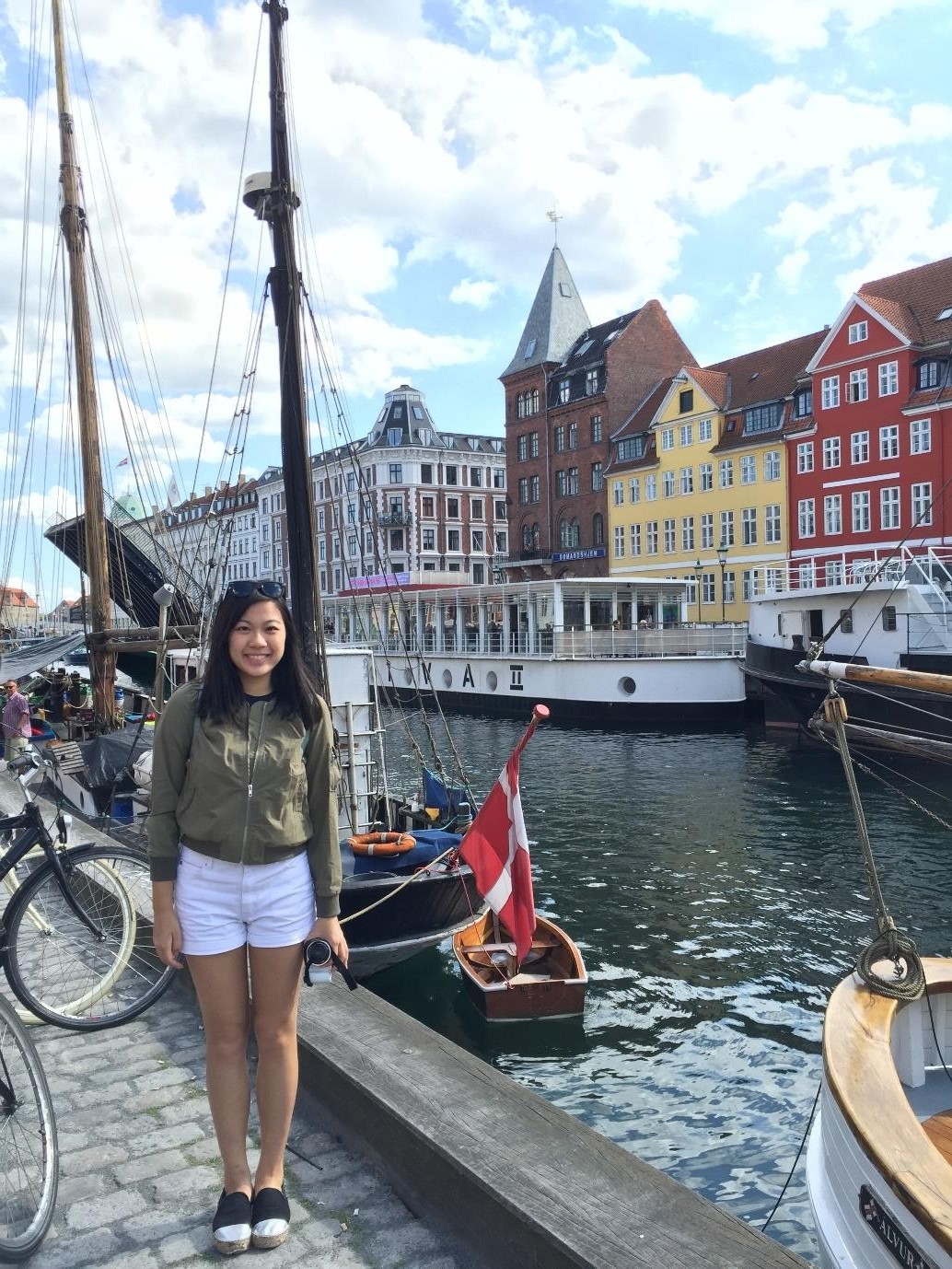 Jamie TSE
University of Copenhagen, Denmark
(Class of 2017)
Being an exchange student in the University of Copenhagen is surely one of my most memorable experiences in my university life. I have taken three courses focusing on the study of Danish society, using sociological and cultural perspectives. I even learnt basic Danish. Talking about the methods of teaching in Denmark, basically it is the same as the one in Hong Kong. But more excursions are provided for students to gain first-hand experiences, so as to develop deeper insights on the subject. Apart from stressful school work, the local students often organise parties and gatherings, to mingling around and meet new people. They reminded me that performing well in academics does not necessarily mean to sacrifice social and family life.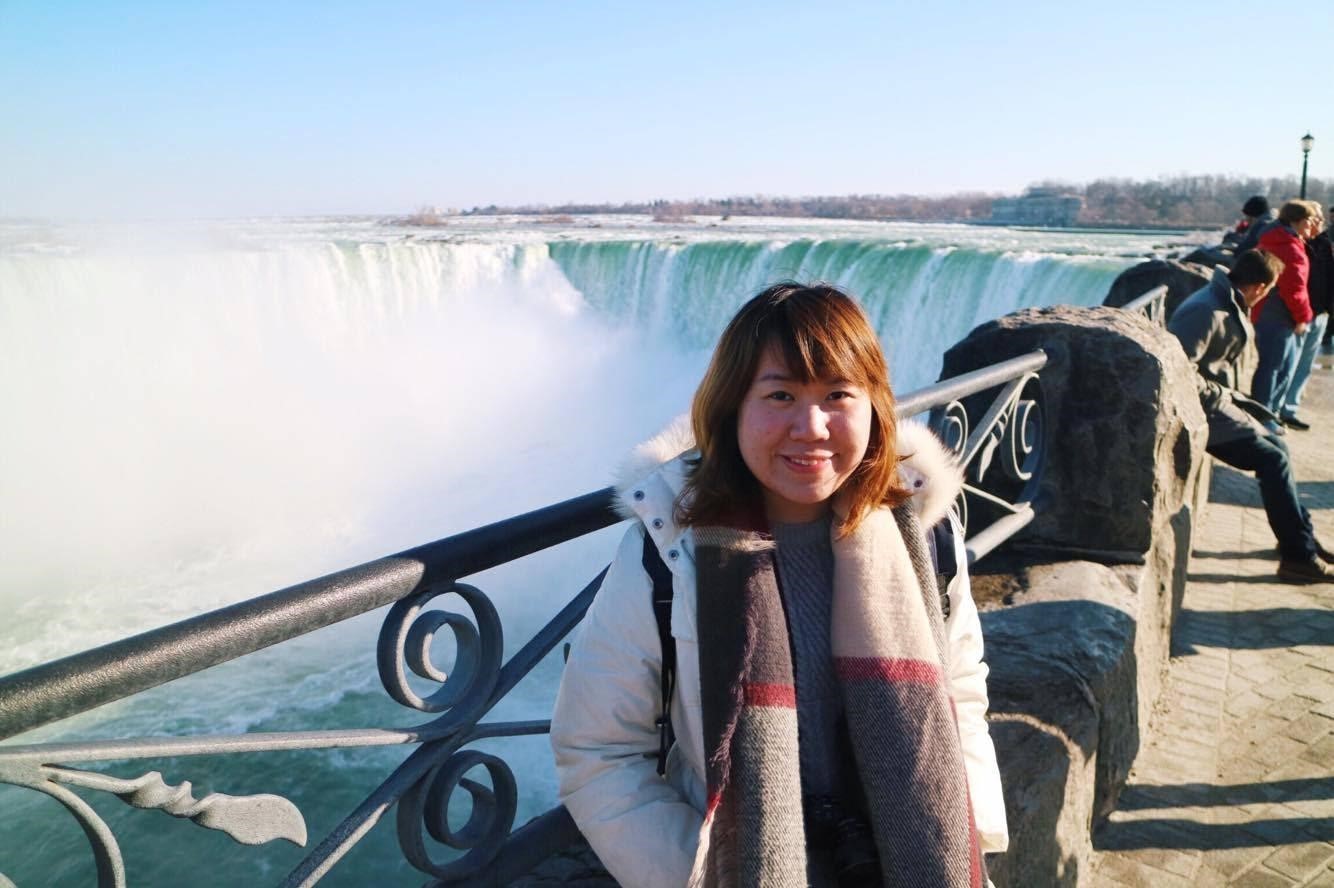 Hiuda LEE
York University, Canada
(Class of 2017)
I took a total number of three courses in York University. The professors in York University always try to involve students in the discussion and encourage them to express their views and opinions in lesson. The students are all very attentive and they frequently give response to the professors as well as taking the initiative to ask questions. When I was studying in HKUST, I seldom took the initiative to express my views in class as I found that it was very embarrassing. Apart from the fruitful school life, I have also got a lot of chances to explore the city. Toronto is actually a very lovely city and it is often referred to as "the most multicultural city in the world".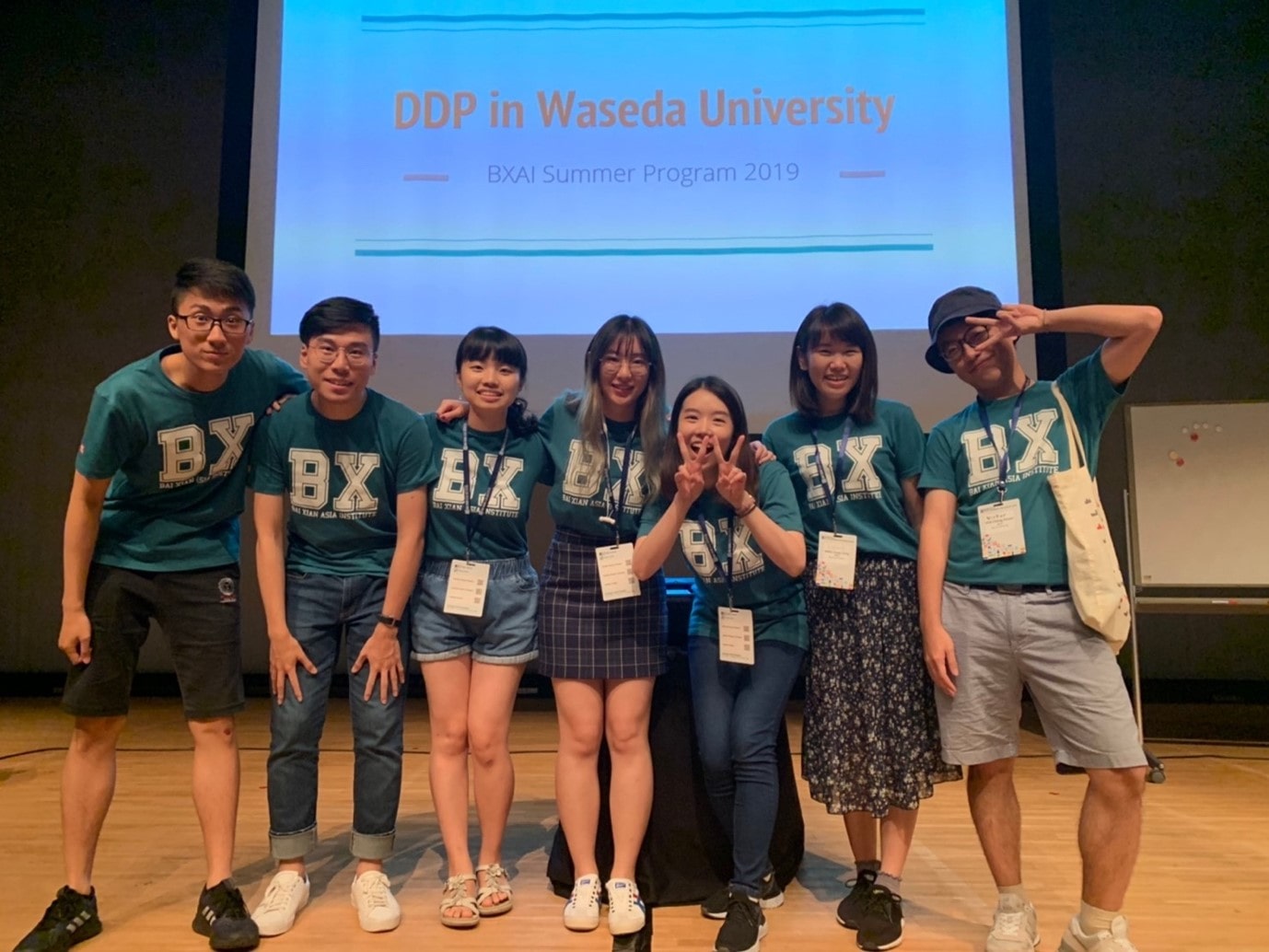 Weiye DENG
Waseda University, Japan
(Class of 2020)
At Waseda, I received substantive training in fundamental and intermediate economic theories, econometrics, and data analysis skills with programming software such as R and Python, which complements my qualitative training in social sciences at SHSS. It was indeed a tough task to incorporate the newly acquired knowledge into my original intellectual framework all at once. After I was repeatedly confronted with such challenges, I came to realize how important it is to integrate everything that I have learnt to solve real life issues.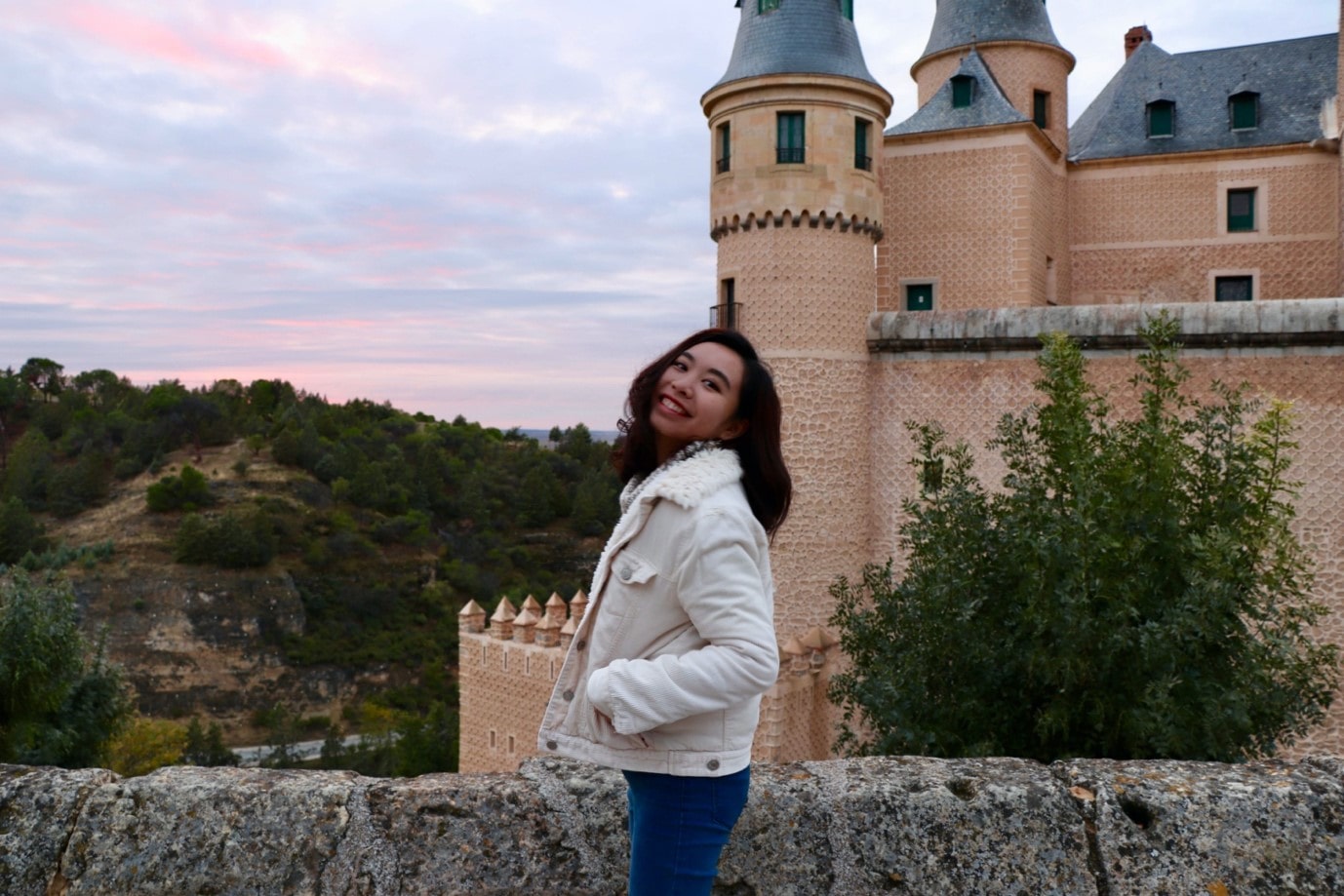 Cheron KWOK
IE University, Spain
(Class of 2020)
Recalling my memory in Spain, I would say it is a lifetime experience. People, scenery, food, festivals, we, Asians are always taught to be humble and never think outside the box, sticking to the rules. However, if you don't even try, who would know what happens next?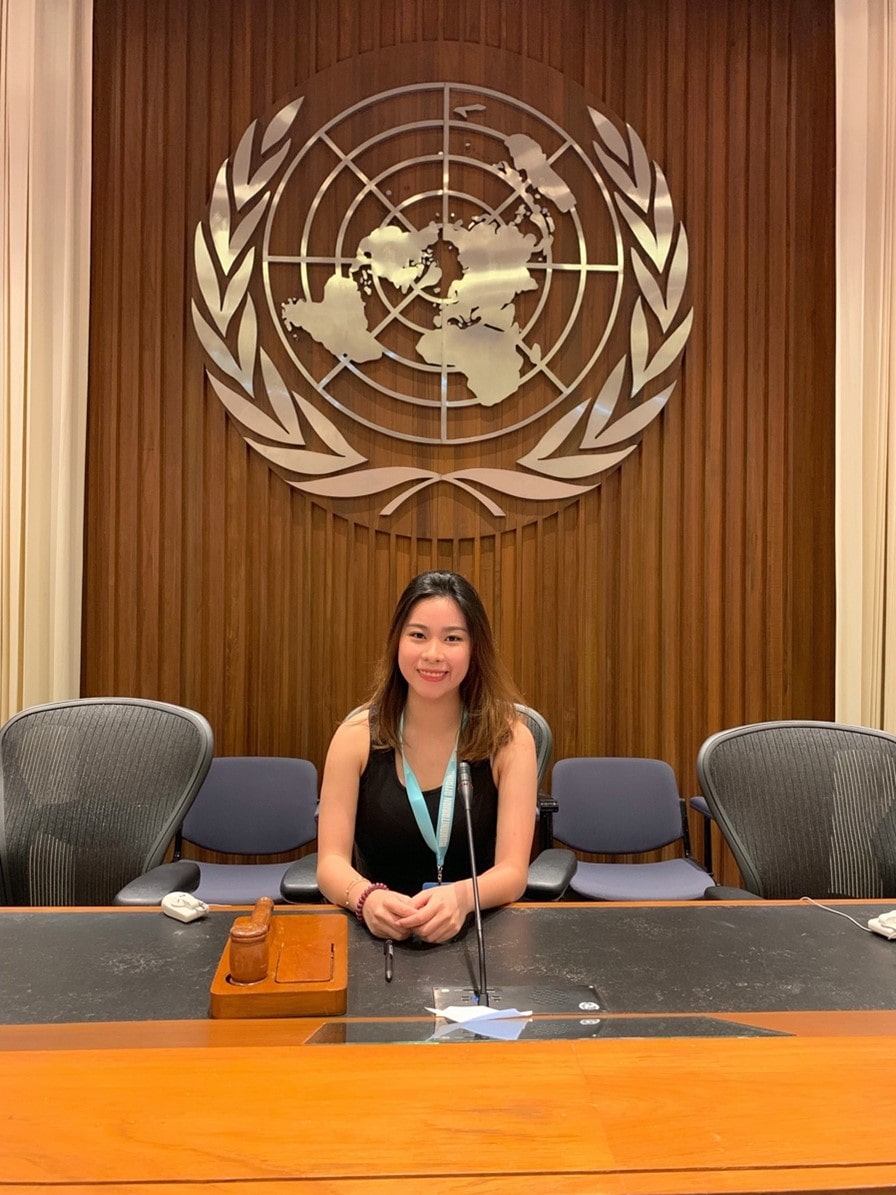 Yan Wing Kristy HO
International Diplomacy Forum, Thailand
(Class of 2022)
It was my great pleasure to be a part of the Forum, where I got to understand and learn about different ideas and ideals. It was composed of practical sessions, interactive workshops, solution-based discussions, negotiation exercises and career advice led by prominent ambassadors, members of the Parliament, government officials, media and world leading diplomacy experts. I was truly inspired and motivated by the speakers and I could meet people across the globe. The Forum is pivotal in my future career and my aspiration to lead change in the community. It was undoubtedly an incredible experience for me to get ahead.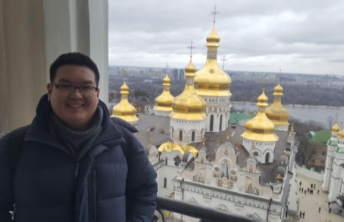 Tony NG
Jagiellonian University, Poland
(Class of 2018)
Krakow is an old city but full of energy. Even though you can see many historical buildings around the city, most people there are students and young. Exchanging in Krakow was an unforgettable experience for me and I really learned a lot from the host university in the past five months.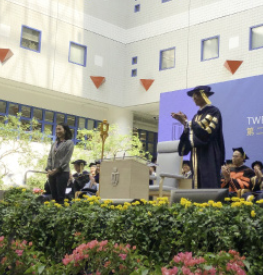 Alexis YIP
Stephen Cheong Kam-chuen Medal Award 2018-2019 Awardee
(Class of 2020)
Miss Yip is the co-founder of Rainbow Bird, the very first LGBTQ+ support group ever established at HKUST to discuss LGBTQ-related issues and provide peer emotional and social support to HKUST community members who are concerned about their sexual and gender identity.

Tin Yiu MAK
Erasmus University Rotterdam, Netherlands
(Class of 2019)
During my exchange study at Erasmus, what impressed me the most is the attitude of teachers and students towards presentations. Like many HKUST students, I pay extra attention to the design of PowerPoint slides and the smoothness of the message delivery process. I always rehearsed many times with my group mates before presentations. In contrast, it's rare to see students here doing rehearsals beforehand. However, it does not mean that Erasmus students are not hard-working. They seem more concerned about how to engage with the audience.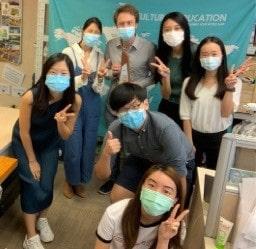 Sze Man IP
Inter Cultural Education Ltd., Hong Kong
(Class of 2021)
It was a very precious opportunity for me to explore more about the social enterprise in Hong Kong and reflect on my own cultural experiences. The internship experience enables me to develop skills for my future career.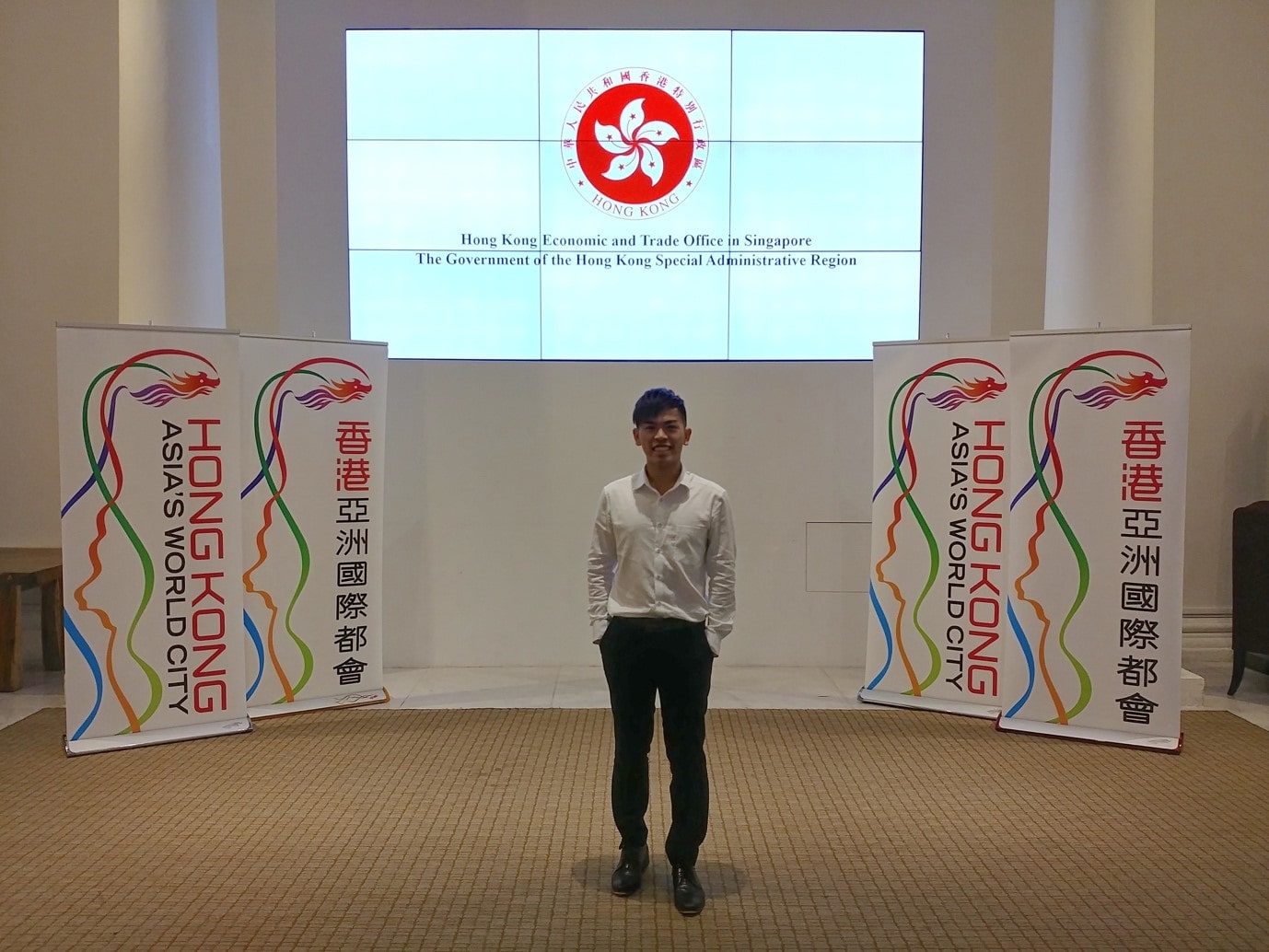 Conway WONG
Hong Kong Economic and Trade Office, Singapore
(Class of 2018)
It was a pleasure for me to work in the Hong Kong Economic and Trade Office in Singapore. This internship enabled me to work on issues which I had never dealt with before, such as human resources affairs. I was responsible for writing evaluation reports for the interviewees during job interviews and arranging written tests for them.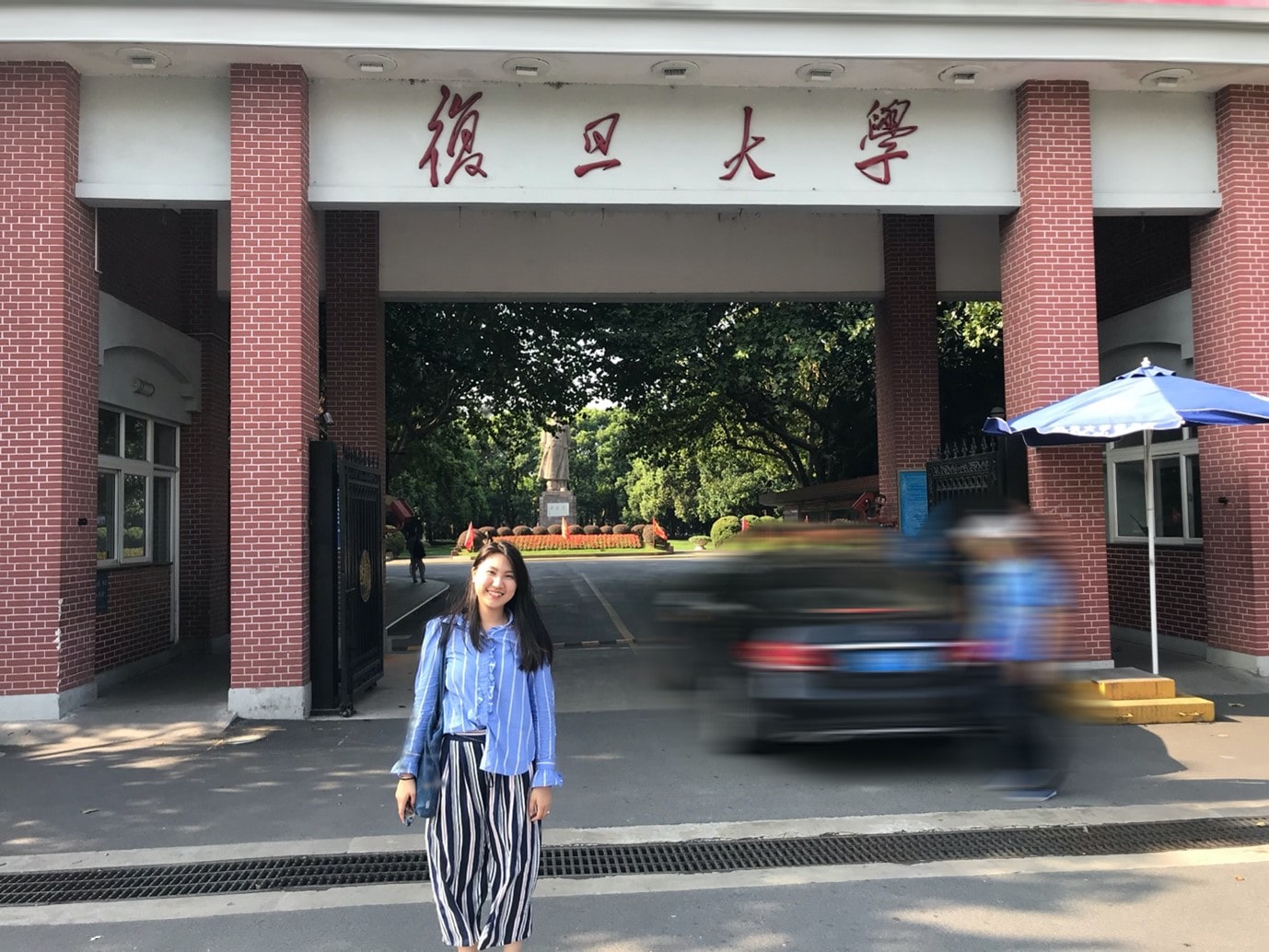 Shirley WONG
Fudan University, China
(Class of 2021)
The courses I took in Fudan not only broadened my horizon in journalism, but also in the Chinese political system. Take Television Program Editing as an example: we watched some video clips about various social issues in China such as Wukan Village Movement, official corruption, and the Yangyongxin incident to better understand the challenge of working in journalism. I also joined the Mandarin debate team of the Journalism School and participated in 5 debate competitions, which was fantastic and invaluable.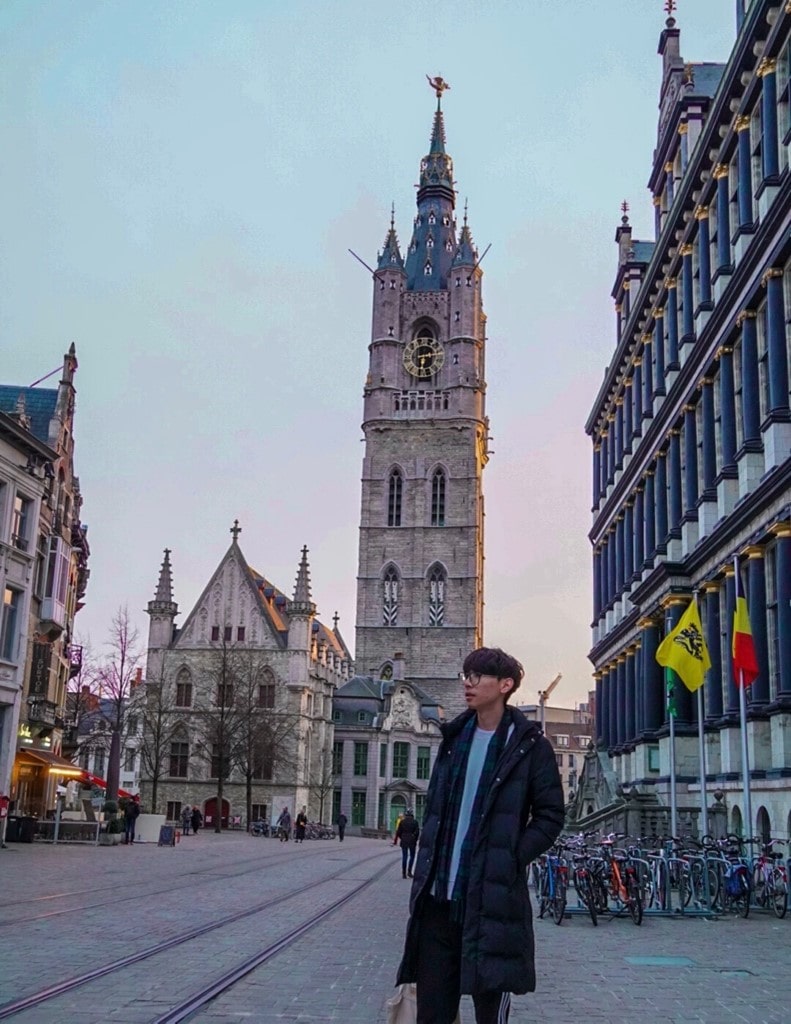 Bosco TONG
University of Copenhagen, Denmark
(Class of 2021)
Before going to an exchange, I was worried about cultural shock and isolation as I would live in a completely different place. Fortunately, things turned out to be fine and I made a lot of new friends at Denmark.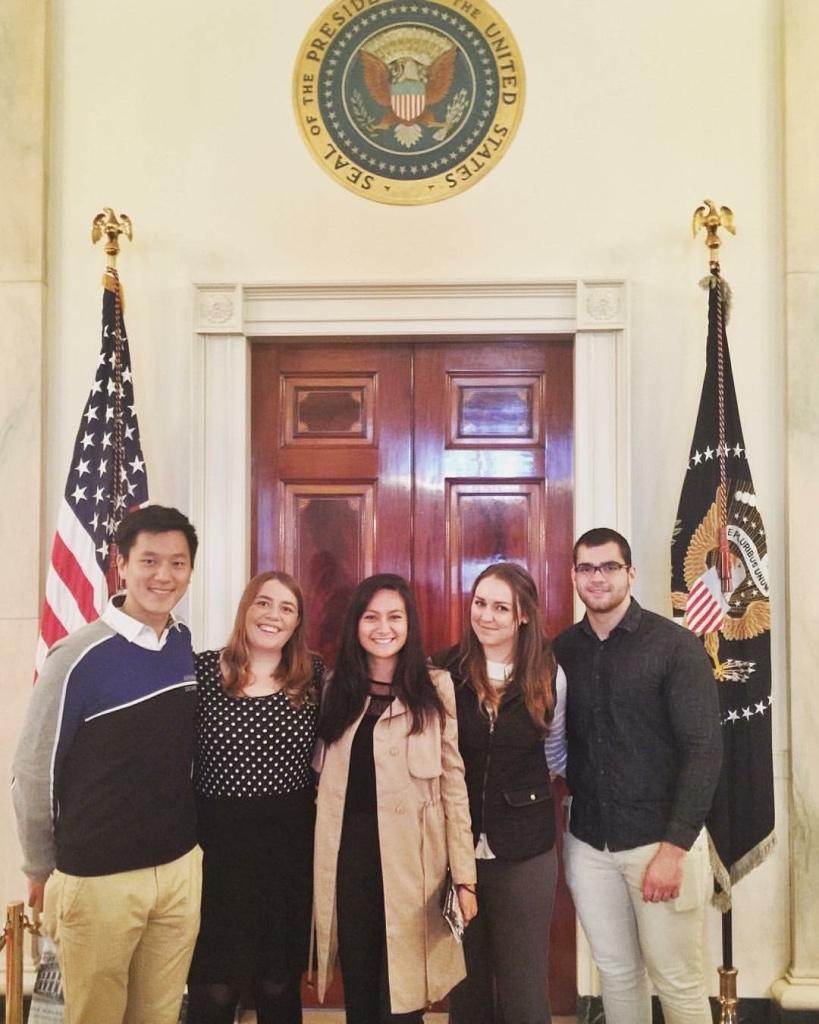 Cody KUNG
The Catholic University of America, Washington D.C., USA
(Class of 2017)
One of the biggest differences between HKUST and CUA in terms of courses are the varieties. As for me I don't exactly have an equivalent major in CUA as in HKUST (which is Global China Studies), I have a greater flexibility in choosing courses. One of the most interesting course that I have chosen is Terrorism and Counterterrorism, which you can never easily find an institution that actually put emphasis on teaching students what terrorism is. The best part of this course is the instructor, who is an ex-FBI field agent specializing in counterterrorism office.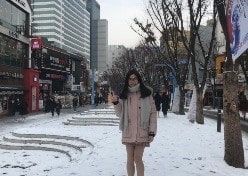 Yui Tung NG
Seoul National University, South Korea
(Class of 2019)
If you study in Korea in the Fall semester, you cannot avoid degree Celsius but I needed to go to school for an exam at 0900. It was an extraordinary experience... If you don't think you can withstand such cold weather maybe you should consider going on exchange in the Spring Semester!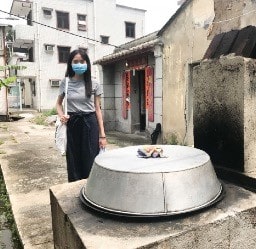 Man Yan NG
Hulu Culture Ltd., Hong Kong
(Class of 2023)
SHSS Internship Program allows students to intern at different fields to plan their career paths and get ready for the workplace environment before graduation. By participating in this program, I was able to apply the knowledge gained from courses taken at SHSS to solve real life problems and obtained skills to enhance my research.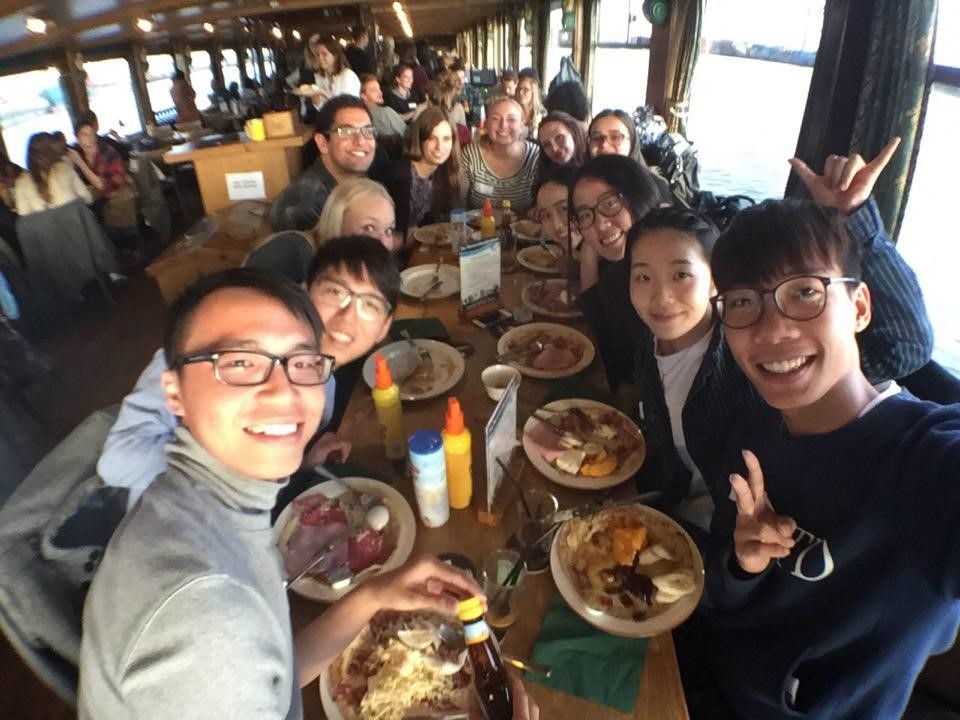 Ricky PUN
Erasmus University of Rotterdam, Netherlands
(Class of 2017)
The life in Erasmus University of Rotterdam (EUR) is fast-paced and hustle, but being an exchange student is never an excuse for me to slower my steps. In this new school, the arrangement of semester term represents the most different perspectives compared to HKUST. Instead of taking 5 courses in a row, as usual, EUR breaks down the semester into two blocks with 2 to 3 courses each block. This is a new tempo demanding the understanding as well as mastering the course material under a packed schedule. Never regretting my decision to exchange, I learnt to embrace my culture so as to present it confidently. What's more important is the courage to explore the field I never been to.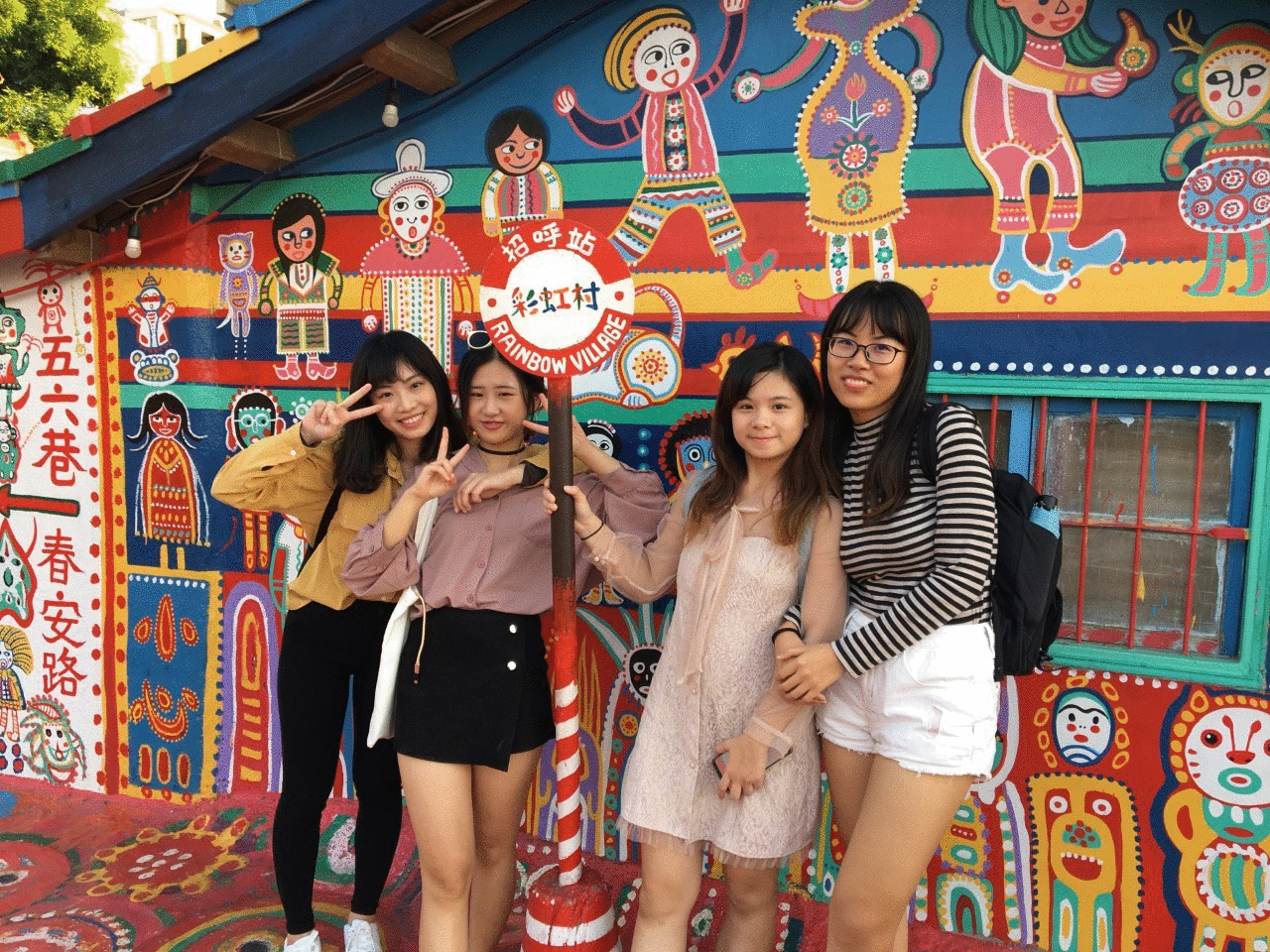 Yuen Ching CHAN
National Taiwan University, Taiwan
(Class of 2020)
It was a once-in-a-lifetime experience to study in a foreign country and I have created so many unforgettable memories in Taiwan. I believe that the aim of exchange or study abroad is not only confined to learning in the classroom, about the places by giving them a visit?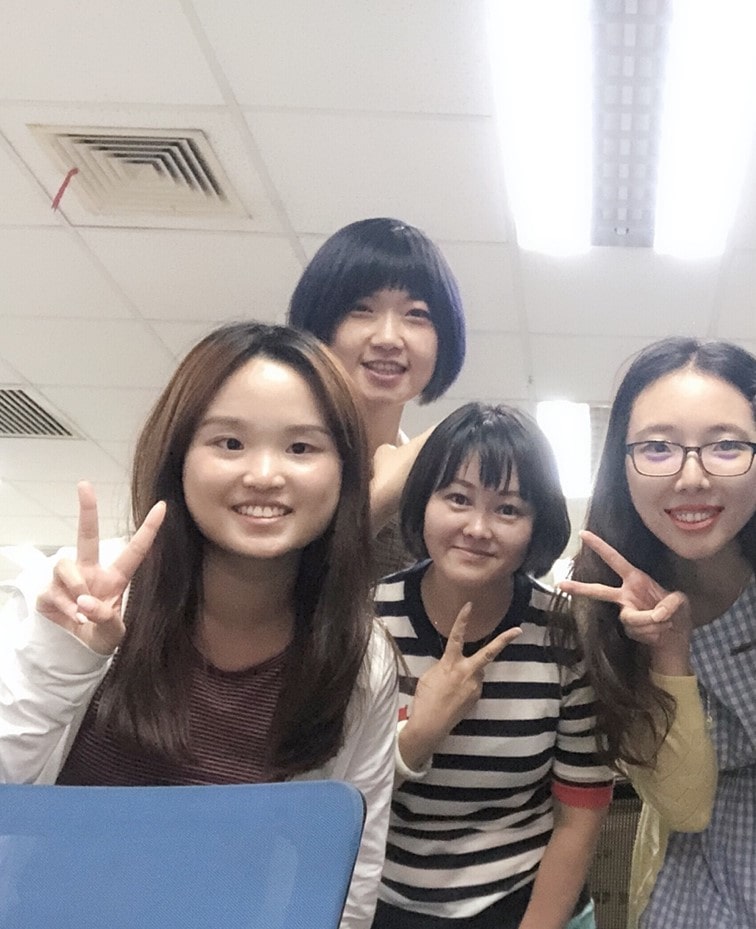 Xinming LI
The Hong Kong, Macao and Taiwan University Students Network Information Enterprise Internship Program (Supported by SC LIU Sponsorship)
(Class of 2021)
Although this internship was a bit short, it benefited me a lot. I gained knowledge of public relations (PR) planning and realized the difficulty of planning a press conference. Communication skills are essential in public relations as we have to contact with governmental departments, media organizations and people from different projects in various aspects. All in all, the internship gave me a better understanding of the working environment in the PR department of internet companies, which is challenging but interesting.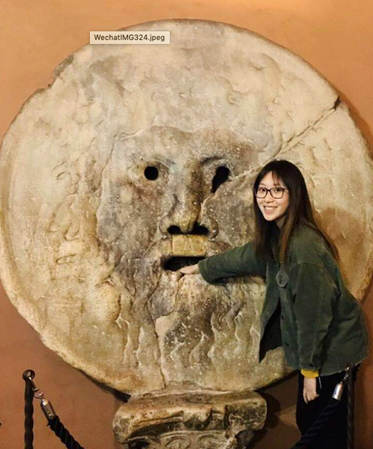 Chieko YOSHIDA
Sciences Po, France
(Class of 2020)
Studying abroad can be a very challenging thing. It was an adventure. For the first time, I learned to solve everything by myself, to be brave in facing the unknown and to try and enjoy new things. For me, the exchange was one of the most important choices I made and one of the most iridescent experiences I have had in my university life.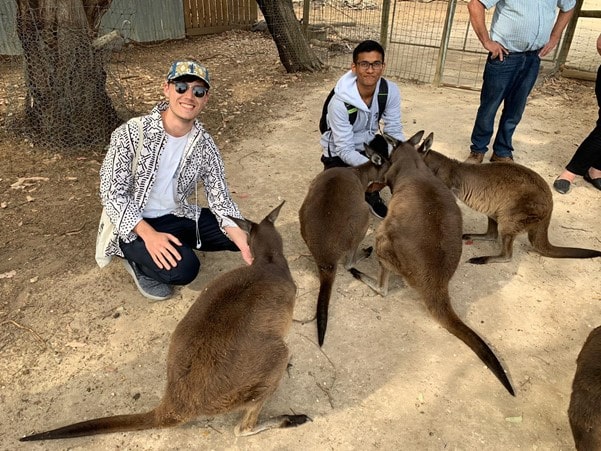 Fernando GARCIA ALBERO
University of New South Wales, Australia
(Class of 2020)
Sydney, often misunderstood as the capital city of Australia, is a fantastic place to start the journey, with the UNSW being a fantastic example of the cultural diversity characteristic of the city. Australia manages to build a strong, rich personality for itself made out of portions from other cultures. What I can guarantee is that Australia is indeed different, and very fun at that, too!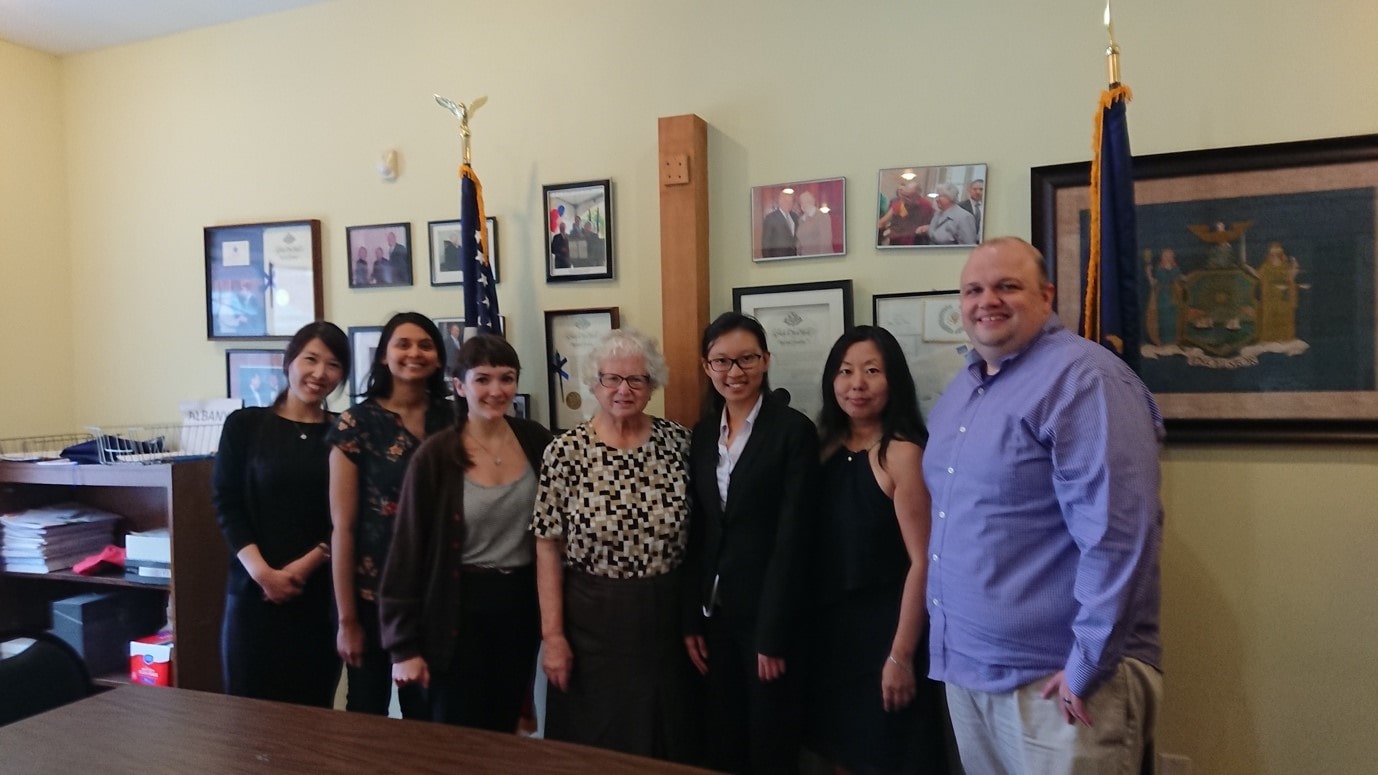 Ka Ki Kelly CHEUNG
District Office of New York State Senator Toby Ann Stavisky, US
(Class of 2019)
The most impressive part of my internship experience was assisting in the operation of a free informational workshop that offered confidential legal advice for immigrants. This hands-on experience gave me a great exposure to the deep-rooted governmental problems and conflicts related to migration and refugees in the United States. It also inspired me to do further research in political science and seek deeper understanding about international human rights law.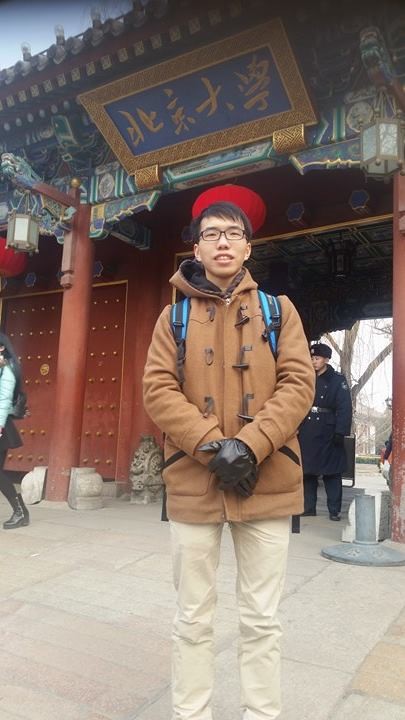 Rax TSANG
Peking University, China
(Class of 2017)
Having an exchange study at Peking University is definitely a life-changing experience. I chose School of Law as my faculty there. I observed quite a lot of differences in learning between Peking University and HKUST. Most students there would prefer continuing their study in postgraduate level. Unlike Hong Kong, job market in Mainland China encourages freshmen to equip themselves in order to succeed in the career. Learning in Beijing is not restricted to classrooms. I developed my professional network in Mainland China by participating activities inside and outside university. Through personal observation and interaction with locals, I gained a better understanding on China's economic landscape and culture deposits.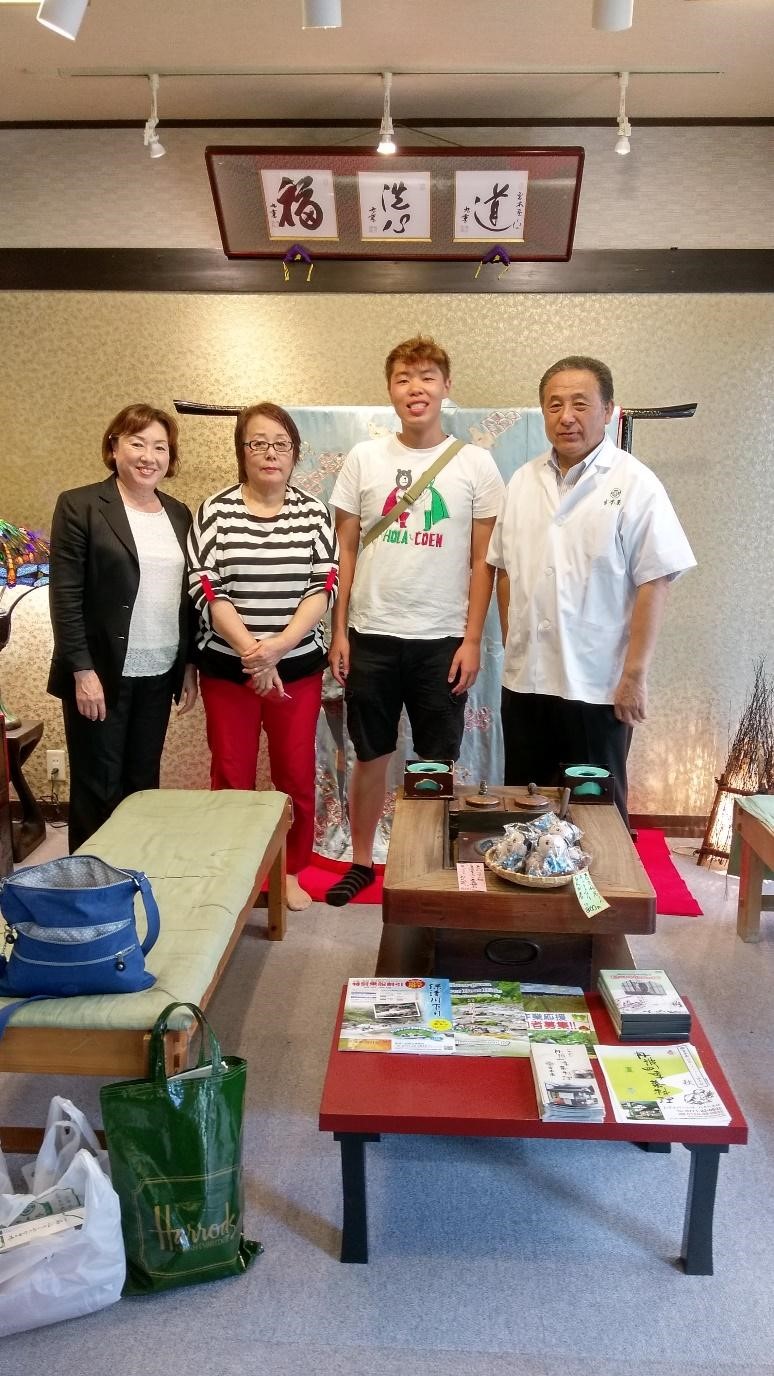 Darren YIP
Kyoto University, Japan
(Class of 2017)
The exchange life in Japan was valuable and unforgettable. During the period in Japan, I have experienced the difference between Japan Universities and Hong Kong Universities, especially in the learning environment. The most benefit point in living Japan is my Japanese level improved a lot during my stay in Japan. Since most Japanese could not speak fluent English in daily life, the social environment forces me to improve my Japanese level in order to communicate with Japanese and have a more pleasure life in Japan. I love Japanese cuisine culture a lot, especially Japanese sushi. To learn more things about sushi culture, I have tried to find different persons to teach me about the process to make sushi, operation issues related to sushi restaurants etc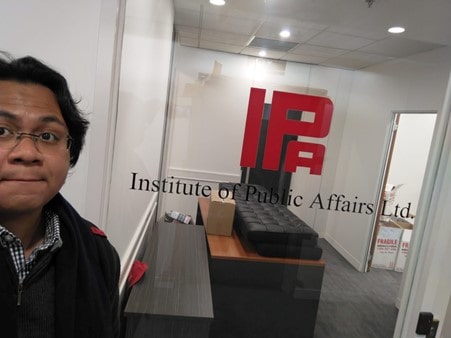 Elisha M. SONTHRA
Institute of Public Affairs (IPA) in Melbourne, Australia
(Class of 2019)
My learning trip at the IPA has been an immensely rewarding one. It was a great opportunity for me to put into practice what I have learnt from university, as well as to bolster my existing academic knowledge with real-world experiences by conducting research under the supervision of the director of the research team and by surrounding myself with high-caliber colleagues. I am extremely grateful for my time spent at the IPA because they provided me with an opportunity to understand the nuances of Australia's economy.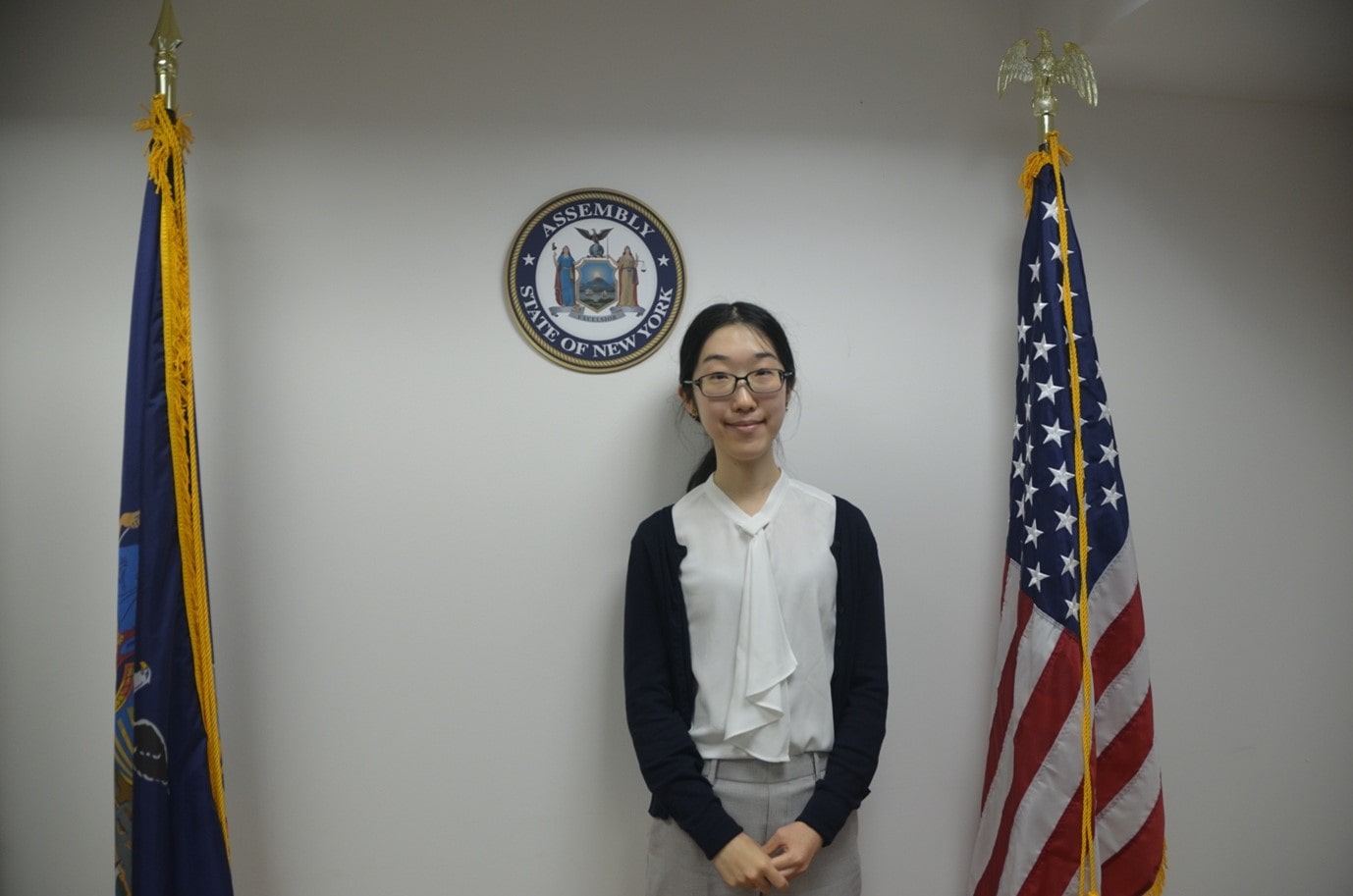 Anna ZHANG
New York State Assembly, US
(Class of 2020)
I worked as an intern for the district office of New York State Assemblyman Daniel Rosenthal in the summer and was responsible for communicating with constituents and participating in community outreach projects. This allowed me to get in touch with local communities and know more about their needs in order to serve them better. I was able to learn more about the electoral and legislative systems of the United States by taking part in the District Attorney election as well as bill research for the assembly member.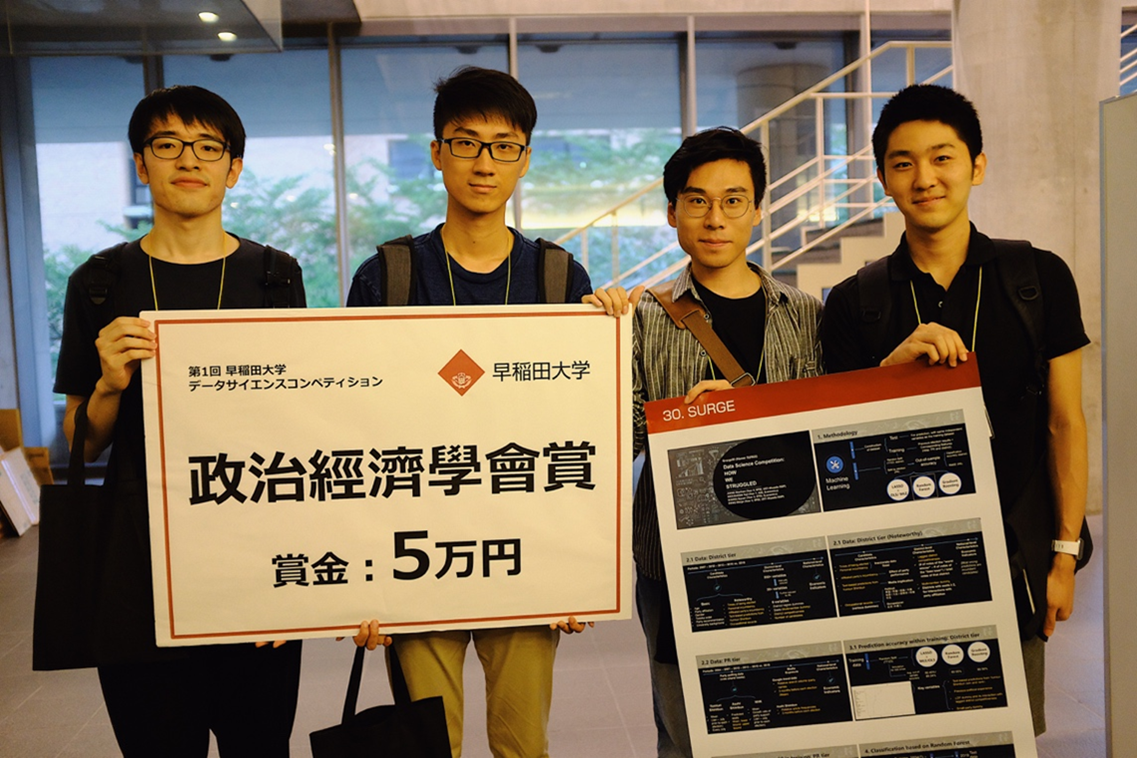 Wenhao JIANG
Waseda University, Japan
(Class of 2020)
While the GCS program in SHSS offers me broad empirical knowledge in social sciences, the Economics program in Waseda University equips me with solid quantitative methods that I can apply to conduct empirical research. Indeed, the well-designed economics program in Waseda provides me with a systematic quant-method training, which includes multivariate calculus, linear algebra, statistics and probability, econometrics, game theory, and programming. These skills are important as they help sharpen my research skill and enable me to conduct data-driven empirical studies that are increasingly important in both industry and academia.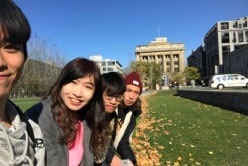 Tsz Ting KWOK
York University, Canada
(Class of 2019)
During the first week of exchange, I was not brave enough to chat with my roommate. I wasn't even sure how to pronounce my roommate's name. One day, I gathered sufficient courage and talked to a floormate. Beyond my expectation, he introduced his roommate to me, and then the circle went on and on. We often sat on the ground and had all kinds of conversations. The corridor became our common room. This has taught me that sometimes if you take one step forward, the outcome may be surprising.