Application and Admission
Applicants ReQUIREMENT 
     A. General Admission Requirement:
Applicants should possess a bachelor's degree or equivalent qualification from a recognized university, with a grade average of 3.0 or above out of 4.0
     B. English Language Requirement:
Regardless your medium of instruction of previous degree program, English language proficiency test score proof is an important bonus consideration on your commitment to our program. Other tools including interview may apply to assess applicants whom choose not to submit any reference score. 
Applicants should possess a minimum TOEFL score of no lower than 600 (PBT) or 100 (iBT), or an IELTS score of no lower than 7 (all sub-scores should be 5.5 or above), if their first language is not English or the medium of instruction of the degree program completed previously was not English. Our program specifically encourages ALL applicants to submit the English proficiency examination scores they believe best represents their English language ability. Any offer of admission may be subject to proof of your score. 
As a point of reference, we are only making offers for the moment to applicants with a cumulative undergraduate GPA of 3.4 out of 4.0 or higher; and an IELTS overall score of 7.0 or above and sub-scores of 6.5 or above, or a TOEFL score of at least 600 (PBT) or 100 (iBT), unless the applicants are outstanding in terms of work experience, talents, or achievements etc.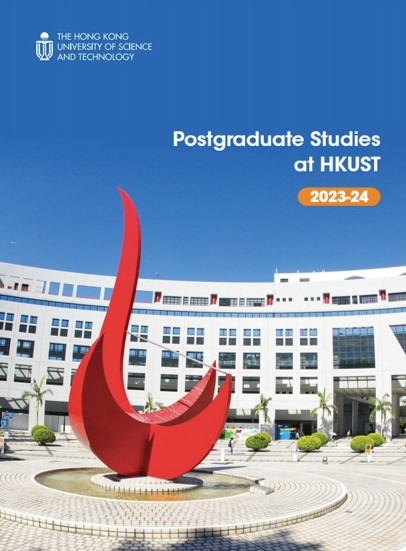 ADMISSION INTERVIEW
Based on your submitted documents, selected applicants may need to attend a one-on-one interview to evaluate their competency and academic performance. You may also be asked to provide additional documentation of your background and experience at this in-person or online interview. The program will only shortlist suitable candidates with satisfactory performance.
   Official DOCUMENTs SUBMISSION
Original academic credentials and/or score reports of public examinations must be sent directly by the issuing authority to confirm your offer. All fraudulent duplication or amendment of official documents are a serious offence and a breach of admission regulations, and will be reported to concerned authority. 
Applicants are recommended to nominate two academic referees who can comment on their academic ability, personality and capacity for postgraduate study. Only for applicants with extensive work experience, one professional referee may be accepted. At least one academic referee should be a teaching member of your current (or, if you have graduated, from your most recent) university department.
        Applicants should use each referee's academic / official email address when nominating the referees. 
STUDY PATHWAY
3+1 Pathway 
Recommended by the MGCS consortium universities, non-local undergraduate students in their third year of a four-year program at the time of the application can apply for early admission into the program with proper documentation from their home universities while remaining registered as UGs in their home universities.
These applicants should have completed all their UG coursework requirements with a cumulative grade average (CGA) of 3.0 or higher out of 4.0, and have fulfilled the program's English language requirement.
Upon completion of the MSc (GCS) degree requirements, these students are required to submit a certified copy of their bachelor's degree certificate and an official copy of their transcript to the MSc (GCS) Program Office in an envelope sealed by the institution that provides the documents no later than August 31 each year in order to be conferred the MSc degree in Global China Studies at HKUST. Third-year undergraduate students from the following MGCS Consortium universities should apply via their home universities:
Huazhong University of Science and Technology

Lanzhou University

Ocean University of China

Shandong University

Shanghai International Studies University

Shantou University

Sichuan University

South China University of Technology

Xiamen University

Waseda University

Zhejiang University
Before submitting an application online, applicants from the above universities should print and submit a hard copy of the application form together with supporting documents to their respective home universities. Their home universities will forward the aforementioned mentioned documentation to the MGCS Program Office before the application deadline for the program. We will not consider any "3+1" applications without a nomination by the applicant's home university.
4+1 Pathway / Regular Applicants
Other qualified applicants, including HKUST undergraduate students can apply directly to the program as regular applicants for MSc (GCS) program.
HKUST UG Students
All HKUST undergraduate students, including BSc in Global China Studies majors, may take up to four MGCS courses , subject to the approval of the course instructor and the Program Office, as surplus to their undergraduate degree during their UG studies without being charged extra fee*.
These students may apply for the MSc (GCS) program upon completion of their undergraduate degree, and can transfer up to 12 surplus MGCS credits to the MSc (GCS) program upon formal enrollment in the program. Students successfully transfer the 12 surplus MGCS credits to the program will be charged the remaining 12 credits at $6,667/credit.
Remark: UG students do not need to pay extra tuition fee for taking PG courses, considering that they are regular UG students who have settled their tuition fee for that term in full. To learn more about cross-career (UG/PG) enrollment, please visit the ARRO Course Registration website for UG students at http://arr.ust.hk/reg/cr/cr_std_ug/regug_terms.html
Application Deadline
| | |
| --- | --- |
| 2024-25 Fall Intake |   |
| Non-local applicants*: | TBA |
| Local applicants: | TBA |
| | |
| --- | --- |
| 2023-24 Spring Intake |   |
| Non-local applicants*: | 1 Nov 2023 |
| Local applicants: | 15 Dec 2023 |
* Applicants, who need a student visa/entry permit to study in Hong Kong, are considered as Non-Local Students. For details on student visa/entry permit requirements, please click here.
Note: The School reserves the right at all times to suspend the offering of the program as a result of insufficient class enrollment. Should the suspension of a program have to be effected, the deposit or tuition fees paid will be refunded.